Interview with double titleholder Helmut Conrad
»I really like running in the Harz Mountains«
Posted by Eike Bruns on February 01, 2012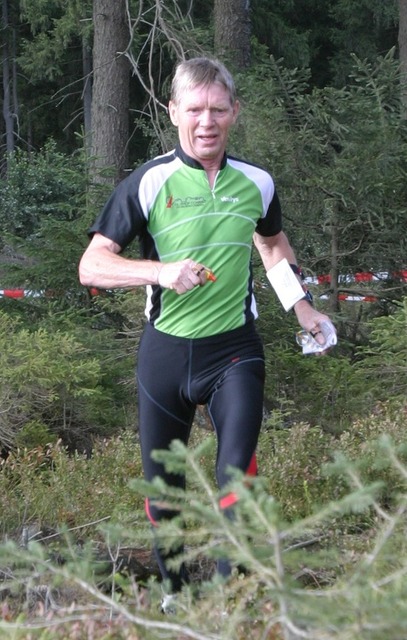 Only six more months until Germany's largest orienteering event will take place: the World Masters Orienteering Championships in the Harz Mountains from July 1 – 8.
More than 4.000 participants are expected for this weeklong event, where the senior world champions will be determined in different age groups ranging from 35 to 95 in the disciplines sprint and long-distance.
In one of the most popular age groups local hero and double titleholder Helmut Conrad will also participate. In the last two years the 71 year old runner won gold in both disciplines, sprint and long-distance. Although "coming to the Harz Mountains" doesn't apply to Conrad who, now living in Bad Schandau and starting for the USV TU Dresden, was born in the nearby town of Quedlinburg. That really heightens his anticipation, as he told us in the following interview:
What do you expect from the Senior World Championships in your home country?
The event will hopefully be really nice and the area we are running in is also beautiful.
As you were born in the Harz Mountains you can be sure of that…
Yes, I have always loved the Harz Mountains, especially around Quedlinburg, where I started orienteering in 1958 for SV Wissenschaft in Quedlinburg but then I went to university in Dresden. But I came back for the German Championships in Bad Harzburg in 2003 and 2011 and I just love running in the Harz Mountains.
Don't you feel more pressure on you, as you want to be especially good and successful here in your homeground?
The pressure is always there. Of course I always want to reach the rostrum. But there's always the fear of losing concentration and making a mistake, just before the finishing line. Especially sprint is all about seconds. In Portugal 2008 the sprint competition was introduced to the Senior World Championships – and I ran to a wrong flag and that was it with the title back then…
But now you're starting off as the defending champion…
Yes, I won both disciplines – M 70 sprint and long-distance – in 2010 in Switzerland as well as 2011 in Hungary.
Where those your most successful events?
Yes, although in the 1970s I once participated in a large orienteering event in the Fläming area between Dessau and Potsdam and was better than a very good Swede – so everybody talked about that in Sweden. But when I was able to start in Sweden in 1990 unfortunately that was different again…
By the way: Sweden is still the stronghold of orienteering. Will the largest competitors therefore be from Sweden this year?
I think the Swiss will be stronger in my age group. Last year a Swiss participant got really close to me.
And you were also able to make comparisons over the years, weren' t you?
Yes, as long as the venue wasn't overseas I attended almost every Senior World Championship since 1990.
We will host the senior world championships here in Germany this year. What can you recommend other runners, both professional and hobby orienteers, and spectators?
I definitely recommend participating in this huge event in the Harz Mountains this year. I have heard lots of good things about this championship and I am sure that it will be a highly successful event for everyone.