Interview with double world champion Jörgen Mårtensson
»We can make a fantastic week together!«
Posted by Resi Rathmann on March 12, 2012
Nearly 4 months until the World Masters Orienteering Championships 2012 will take place in Bad Harzburg. Preparations are in full swing and the number of participants is increasing steadily. Among them is the Swedish orienteer and double world champion Jörgen Mårtensson. He will start in the category M 50. In this exclusive interview you can read about his goals and expectations for these championships.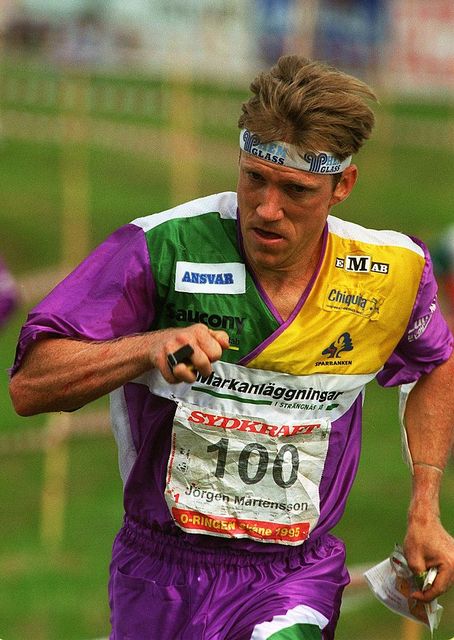 What do you expect from WMOC 2012 in Germany?
I look forward to both some interesting o-terrain in different types of forests and nice historical cities. I am also sure the places where we stay will welcome us with great atmosphere during WMOC!
Do you have certain goals you want to achieve in the WMOC?
First of all I have to come back in a better shape after a tough period with a brain- inflammation last autumn. If that goes well I hope to fight for the medals…
Which distance do you prefer: sprint or long distance?
I like it both and also hope that WMOC soon follows the other international programs and introduces middle distance! I think it could be done easy if one of the qualification for long is reduced and that the final result in long can be used as a qualification for middle (5 best in B- final long could qualify for middle A-final as an example).
1995 you won the gold medal at the WOC long distance in Detmold (Germany) and became world champion. Have you been running any other orienteering competitions in Germany and especially in the Harz Mountains?
I have some good memories from the Harz region already. In connection with a Euromeeting and training camp in Uslar we had some races in the Harz-mountains and we were also running a World Cup in Quedlinburg 1994 that was a perfect "pre-event" for WOC-95!
We will host the world masters here in Germany this year. What can you recommend other runners, both professional and hobby orienteers, and spectators?
My recommendation is: Go there and enjoy! This will be both fun and very good orienteering, I am sure!
You travel together with your PWT Travel Group and nearly 300 runners to Germany and the Harz Mountains. Surely there are also some tourist destinations you want to visit and a tour on the Brocken mountain cannot be missing, right?
We will for sure use the free time for some visits to spectacular places of interest and as we stay in Goslar and Bad Harzburg we will get the best out of the evenings as well.
Can you give any message to other competitors of WMOC 2012?
See you in the Harz this summer. We can make a fantastic week together!
Thank you for this interview!
The interview was held by Resi Rathmann
Photo: Jörgen Mårtensson at O-Ringen 1995 by Håkan Dahlström (http://www.flickr.com/photos/dahlstroms/680251181/)